Top Ten in U.K.
#NationalLotteryDays
Ten Great Days Out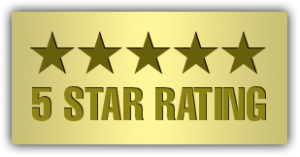 in 100% of online reviews
Christmas
The Santa Experience:
We bring the magic of Lapland to your home – Mother and Father Christmas will visit your family with stories of reindeer and elves, they know all about the children's special achievements and, after some festive songs around the tree, a special goodnight story from Santa himself. This will be a Christmas they will never forget.
Duration: 30 minutes
Testimonials:
"Would just love to say what an absolutely magical evening we had with Mr and Mrs Clause. We all enjoyed the experience so much. I recommend to anyone with young children to book these as it really will make your little ones day. My grandchildren and us adults had such a lovely time singing Christmas carols and listening to Christmas stories. They really do give a very personal touch as they take time to talk to them and, of course, because it's Father Christmas he knows so much about you. They are sure to bring a big smile to their faces and be a moment they won't forget xx thank you so much for our experience. We loved it."  Donna Middleton, Exmouth.
"Absolutely fantastic visit from Santa and Mary Christmas. My daughter has additional needs and they were so attentive to not only her needs but all of her friends too." Ms. K. Broome, Colne.
"We were very lucky to have a visit to our Family Christmas party today from Mr and Mrs Christmas. I'm still not sure who enjoyed it more, the grown ups or the children!! Absolutely fantastic experience, the story was lovely, the characters were really authentic and we all managed to get some a fantastic photos. I was really excited about this surprise for the family party and was not disappointed! Thank you again, would definitely recommend!!" Ms. H. McEvoy, Cliviger.
---
Once Upon A Christmas:
An interactive, multi-sensory show for children in Early Years up to age 8, set in the home of Mother & Father Christmas as they prepare for the big day sat by the fireside with scents of Christmas spices and gingerbread, sharing stories, songs and memories. Watch out for mischievous elves! This show has something for everyone and will leave you with a warm festive glow. Great for nursery and primary schools and Christmas parties.
Duration: 60 minutes
"Thank you so much for a truly magical experience at Once Upon a Christmas. My boys aged 3 & 5 were utterly captivated. My 3 yr old, who is usually very anxious and clingy, was actually singing along loudest of all and throughout the show gradually shifted off my lap and shuffled to the front. You struck the perfect note so that everyone felt included without being overwhelmed. My 5 yr old looked awestruck from the moment the elves appeared and you were so kind to chatter away with him after the show. A fan for life. Can't wait for your next show, come back soon!!" (Anna Kate Sands, Exmouth)
---
Grotto:
One of the most frequent phrases we hear in the grotto is 'He is the best Santa we've ever seen' or 'Oh my gosh, he is REAL.' From his genuine white beard to his 'ho, ho, ho', this Santa is the real deal.
Together they bring a sense of homeliness to the grotto, with Mother Christmas fascinating children with stories from Lapland and singing festive songs, for while they wait for the most wonderful Father Christmas.
We will be appearing at the majestic Bishop's Palace in Wells again this year. See our Facebook page for details.
https://bishopspalace.org.uk/whats-on/christmas-at-the-palace/
Dear Marie and Mark,
I wanted to thank Boo To A Goose Theatre for providing such a wonderful Christmas experience for our visitors … here at The Bishop's Palace in Wells. I needed to find a high quality Father Christmas for our event, as our visitors have extremely high expectations. All expectations were exceeded by Boo To A Goose Theatre and we were delighted to discover that we had booked the best Father and Mother Christmas anyone could ever imagine – totally professional, yet caring and kind and really fabulous with every child and all their families. We are extremely keen to book again for 2018!
I have included a selection of comments sent to us by email, facebook and twitter, so that you can see the fantastic feedback inspired by Boo To A Goose.
'I am emailing to compliment you on the wonderful Father Christmas experience my children have just had. I can quiet honestly say it was the best experience we have had. I loved the fact that Father Christmas and Mother Christmas found out and used my children's names, everyone spoke directly to them making them feel extremely special. The gentleman at the ticket part was extremely friendly and welcoming, in fact all staff at Bishops Palace are friendly, helpful and polite. Can we book for next year?!??! 🙂'
 'We have seen many Father Christmas's over the years (we have 8 children …) in all kinds of places: the zoo, shopping centres, East Somerset railway, Lakeside Country Park, Glastonbury Abbey, Wookey Hole etc & I have to say that the gentleman you hired is the best we have ever seen. He really made an effort to make conversation & moved around to demonstrate what we were talking about.'
'The gentleman who was being Santa was very good in that he made lovely conversation with children and we all sang together which everyone enjoyed.'
'… the Father Xmas was just brilliant as was Mother Xmas.'
'Hands down the best Father Christmas experience ever. So magical & brilliant with our baby. Thank you!'
'Whilst we fully expected to be turned away, Mother and Father Christmas managed to find a couple of minutes for us. Your kindness and compassion completely made our day. Many thanks – true Christmas spirit!'
Best wishes
Helen
Bishop's Palace Wells
1.2.18
Oscar and Molly's Santa Experience
---