Top Ten in U.K.
#NationalLotteryDays
Ten Great Days Out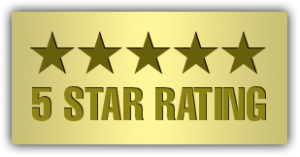 in 100% of online reviews
Drama Classes
Our emphasis is on emotional well-being, that's because our training and practise as teachers, mentors and actors has included safeguarding, nurture, social and emotional aspects of learning, positive behaviour management, child development, education theory and imaginative play. Our classes develop confidence, communication, teamwork, empathy and explore creativity.
Actor's Workshops:
Tuition is available for all ages and abilities. We are qualified to prepare students for examinations in LAMDA (London Academy of Music and Dramatic Art) and Guild Hall School of Music and Drama. We can offer guidance in choices and preparation for auditions for drama schools. Private tuition is on a one to one basis. Learners will develop: voice and movement skills, ability to interpret text, knowledge of key practitioners and influences of the acting process. Acting tuition will have a positive impact on other areas of learning, speaking, self-esteem, teamwork and communication skills. Mark is a Meisner practitioner.
Coming Up : Weekend Workshop
'The Reality of Doing': An Introduction to the Meisner Technique
22nd – 23rd September 2018
More information
Exeter Phoenix bookings:
https://www.exeterphoenix.org.uk/events/the-reality-of-doing-an-introduction-to-the-meisner-technique
Arts Award:
Marie is trained as an Arts Award Adviser in Discover and Explore. Contact Marie for a chat on how we can add value to your organisation by offering the Arts Award.
Arts Award Discover – designed for ages 5 and above.
Arts Award Explore – designed for ages 7 and above.
We both have Enhanced DBS clearance updated annually.